The scientifically proven technology in PREXELENT® brings antimicrobial properties to fully customized polymer solutions
Pinetree rosin* is well known for its antimicrobial properties. It is our hero ingredient and the starting point for our innovation.
PREXELENT® technology with rosin in plastics is efficient against many kinds of harmful microbes – mold, viruses, and bacteria.
The technology in PREXELENT® is unique. We don't just mix rosin with plastic, and it is not a coating solution, but have found a way to store the rosin inside the plastic and migrate it to the surface in a controlled manner. We can develop unique solutions for your business with different forms and polymers, combining our 40 years of experience in polymer modifications and a dedicated team of professionals with PREXELENT® technology.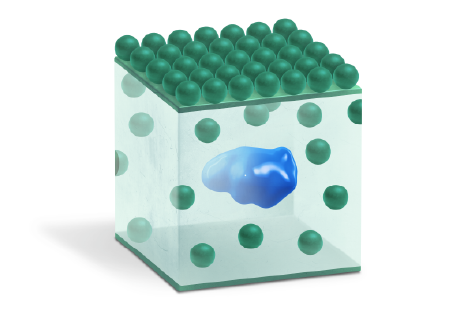 Polyolefins
(LDPE, LLDPE, MDPE, HDPE, EVA, EBA, EEA, PP)
Polystyrens
(PS, ABS)
Engineering plastics
(PA 6, PA 12)
Thermoplastic elastomers like TPU and SEBS.
PVC is applicable,
but not at Premix's factory
PET, PEEK, or PA66 due to their high melting point
The material's composition is modified so that rosin, the active agent, migrates to the material's surface at a chemically controlled rate, where it is activated by humidity or liquid. The release rate of the active agent can be modified to meet the needs of different applications. PREXELENT® is compatible with machinery and processes in common use and is manufactured in a so-called melt compounding process, in which an active antimicrobial agent is processed straight into the plastic. The resulting material can be further processed in the same way as plastics in general, including injection molding or extrusion, into different shapes and forms.
* Rosin is not registered by the EU as a biocide
SAFE
Rosin can be used
in both feed and
food contact in
the EU.
A patented method of mixing
an antimicrobial active agent
with polymers.
PREXELENT® technology offers
numerous application
opportunities.
A sustainable choice to
bring antimicrobial properties
to the surface of polymers.
The latest innovation from
Premix Group with 40 years of
experience in polymer modification.