Bring antimicrobial properties to textiles with yarn powered by PREXELENT® technology
Together with our customers, we have developed a polyamide yarn suitable for textile applications. PREXELENT® technology makes the yarn active by releasing resin onto its surface in a controlled manner.
We have started with one yarn product with the following features:
78 desitex
18 fibers in the yarn
Sz texturized
Produced uncolored with its natural color
1 kg spools
The first application made of this yarn is PIHKA socks by Sukkamestari Oy. In these socks, rosin polyamide yarn and NATIVA™ Merino wool yarn are combined in an innovative way. The NATIVA™ Merino wool is responsibly produced mulesing-free merino sheep wool. The NATIVA™ certificate guarantees that the well-being of the sheep, the professional skills of the farmers, and the working conditions of their employees have been taken into account in the wool production. The goal of the NATIVA™ certificate is to ensure that the supply chain, and the entities involved in it, take environmental protection into account in all their activities. The supply chain of NATIVA™ -certified merino wool is completely transparent. The Merino wool for the factory of Sukkamestarit comes from La Magdalena sheep farm in Salto, Uruguay. Then, the Merino wool is dyed and spun into yarn in Europe without chlorine. Water is systematically saved in all production stages.
In PIHKA socks, the rosin in the polyamide yarn is released in a controlled manner on the surface of the yarn to be in contact with the skin. In nature, rosin repairs coniferous trees' wounds and protects against microbes. The properties of rosin have been used in many ways throughout history, including on human skin. Rosin has been used in folk medicine, among other things, for mosquito bites, wounds, infections, and burns. Rosin calms the skin and promotes cell regeneration, which is why it has also been used on cracked heels and cuticles.
The PIHKA socks are a combination of Nativa Merino wool and PREXELENT® polyamide yarns. Due to their properties, they remove sweat odor and transfer moisture effectively. Soft Merino wool evens out the temperature of the foot and warms even when wet. Together, these materials make the socks versatile all year round and friendly to your feet! For socks made of Merino wool, sometimes just airing is enough, but if you wash the wool socks, use a 30 °C wash and reshape the socks while still damp.
For details and to buy (available in the webshop in November), visit www.sukkamestarit.com.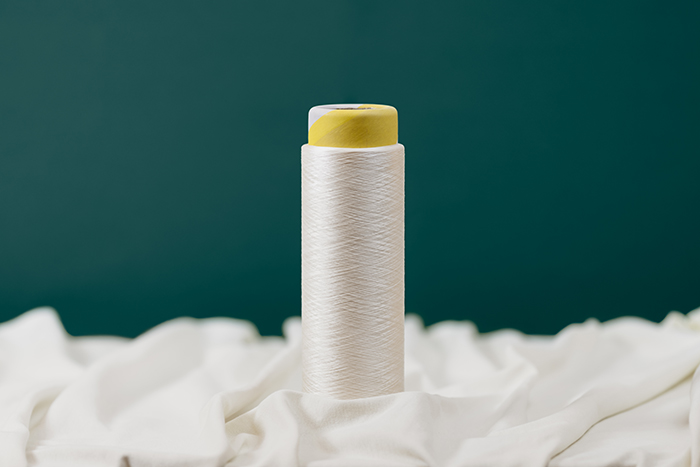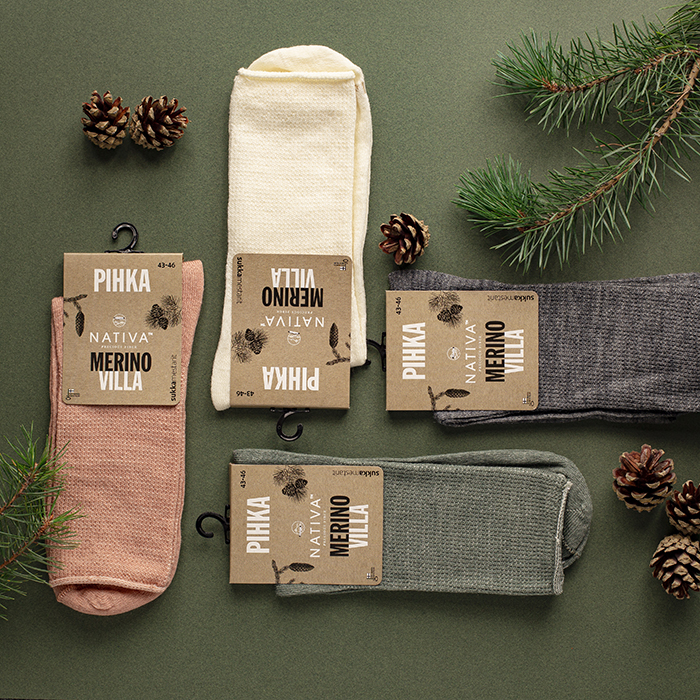 ​The first application of yarn, powered by PREXELENT® technology, is PIHKA socks by Finnish company Sukkamestarit Oy (www.sukkamestarit.com). In these socks, rosin polyamide yarn and NATIVA™ Merino wool yarn are combined.